Thailand
Two weeks traveling through Thailand
Since it's a shorter timeframe than usual, I'll summarise everything in one post. After arriving in Thailand I had mixed feelings about the country. Expectations where high, given it's the top destination for tourists and the internet is full of white sand beaches with crystal clear water.
09.04.2018–22.05.2018
Getting through Bangkok Airport was the first obstacle. In the plane, they told us to follow the signs for Krabi, Chiang Mai, Phuket etc. to go through immigration there. So we did, and at the counter they told us we need to go back to get Visa on Arrival for my wife (find out which visa you need). So we hurried back and looked for an ATM everywhere, as the VoA costs 2000฿ (~52€) in the local currency. We couldn't find a single ATM inside the airport (all ATMs are after immigration) and the exchange offices only accept credit cards (not MasterCard debit, which is my default). Luckily I had one credit card left and was able to get money. There are two queues for VoA, the right one has the minutes on how long it takes, the left one doesn't say anything and it's the Fast Track, which costs 200฿ more and takes less than 15 minutes. Just get the VoA, turn around and go back into the airport (don't to through immigration in Bangkok, even though all the arrows point that way). Once we had the visa we had to rush back to the gate to catch the flight to Krabi.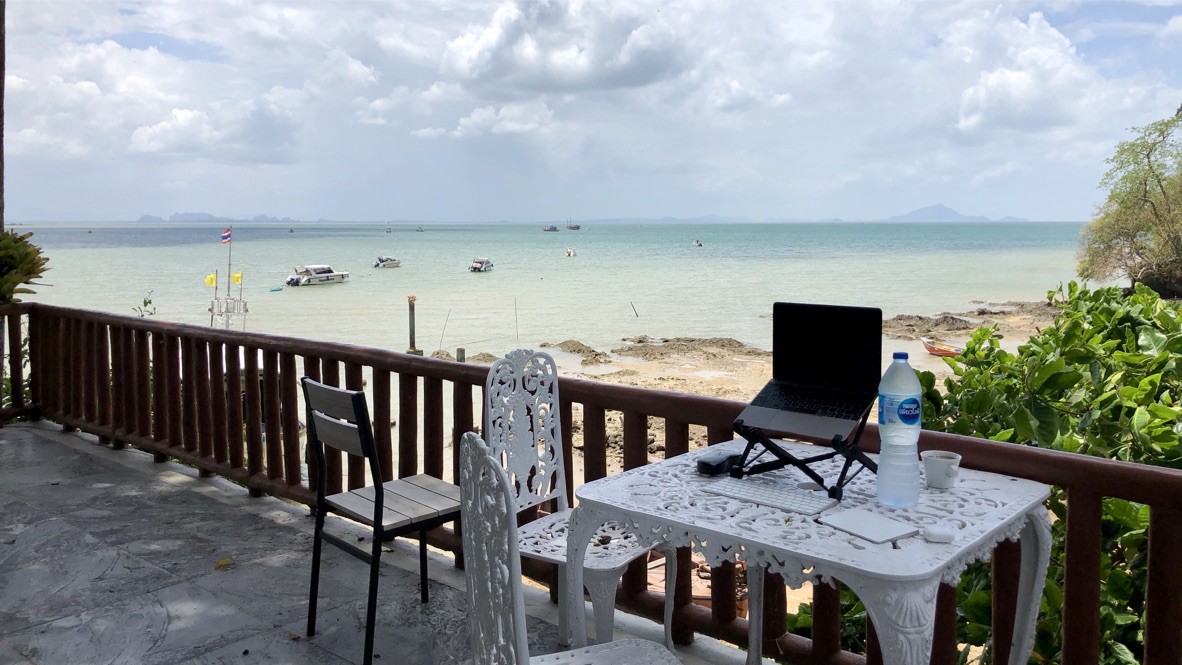 We arrived in the afternoon and were really looking forward to jump into the ocean after such a long time away from the water. Unfortunately, the "beachfront property" as described on booking.com didn't have much of a beach. It was rather a resting place for ocean debris. We arrived when the tide was high and the water quite dirty anyway so we had to make do with the pool.
We spend 3 days at Arawan Krabi Beach Resort. The rooms were nice and clean, breakfast buffet was OK and internet/wifi was acceptable near the beach with a great view. Due to too much work, we didn't get much time for exploring the area. That's the thing about having "acceptable" wifi, you get sucked into work!
After everyone had arrived in Krabi, we booked a ferry to Ko Lanta, about 3 hours travel from Krabi.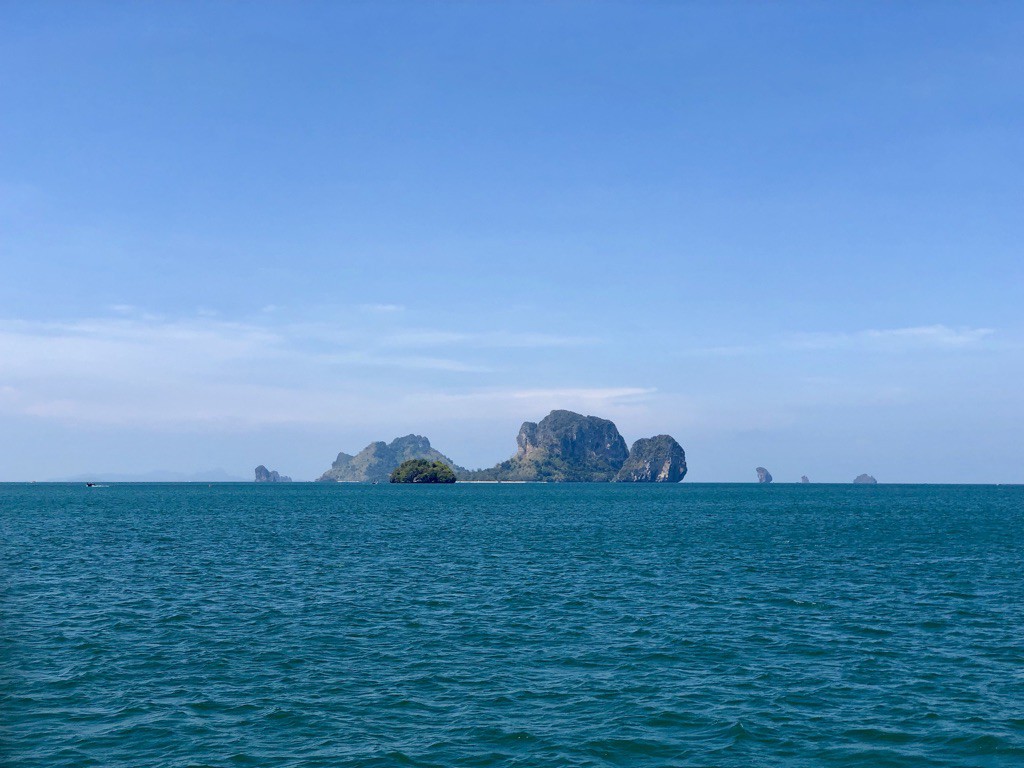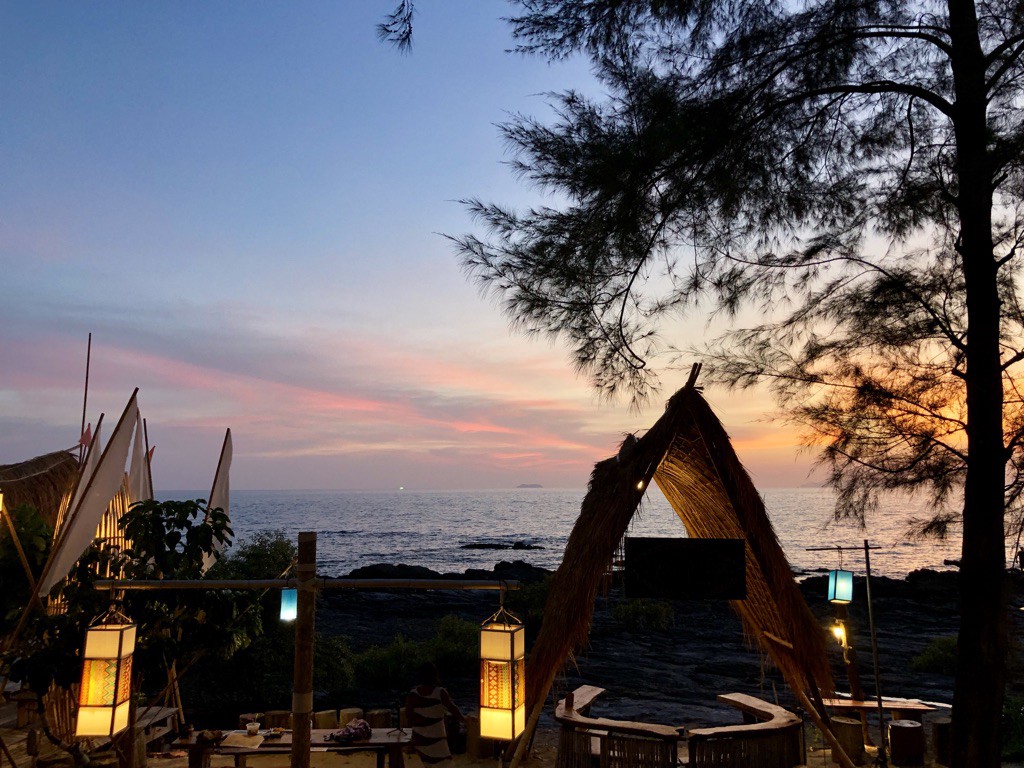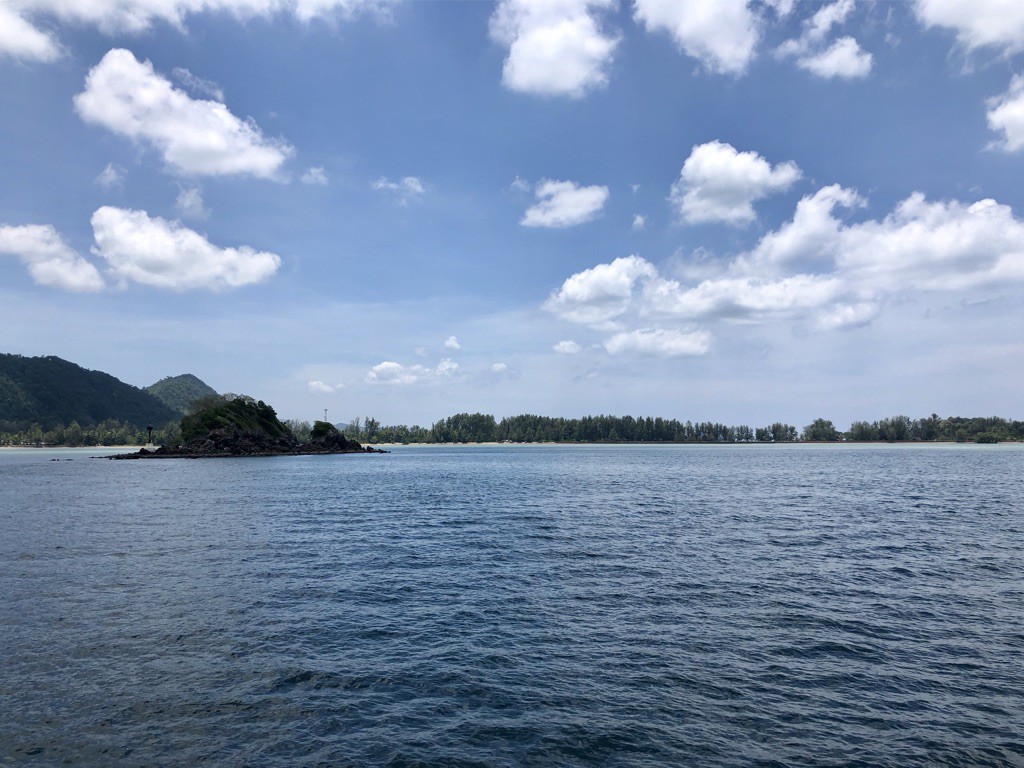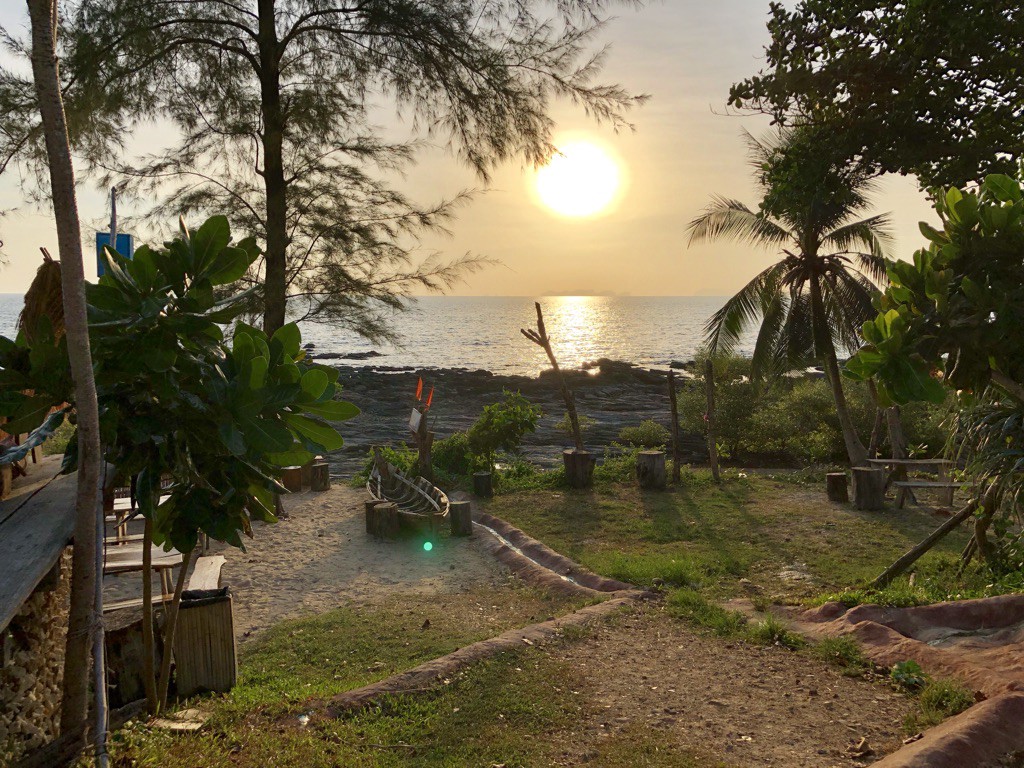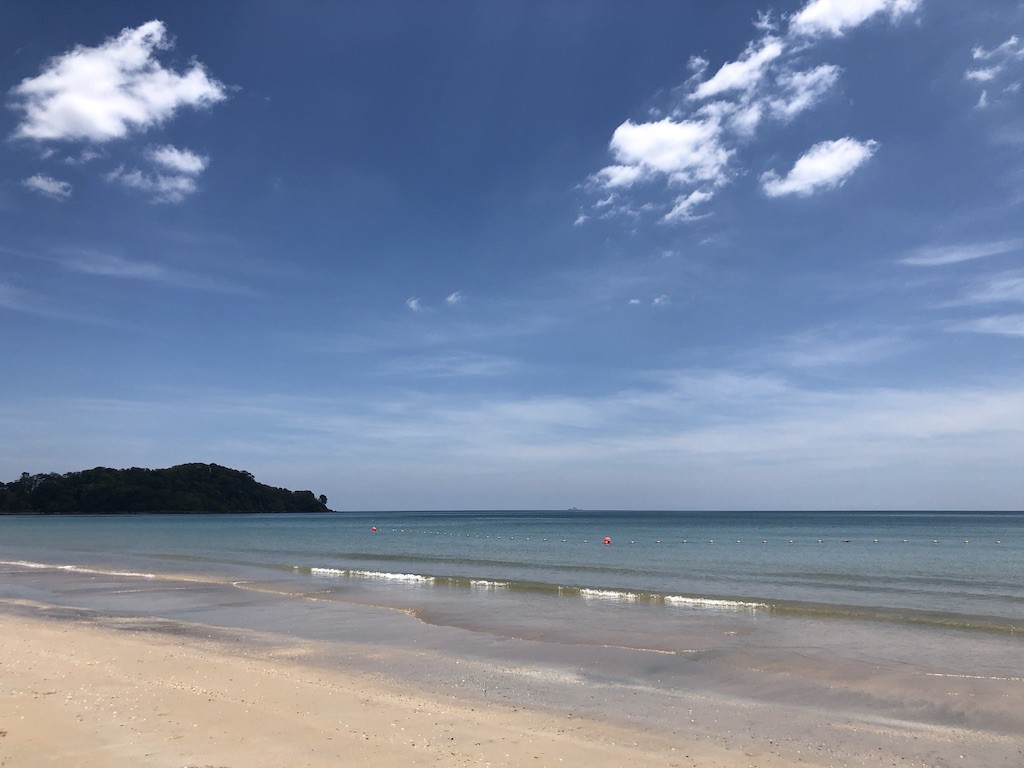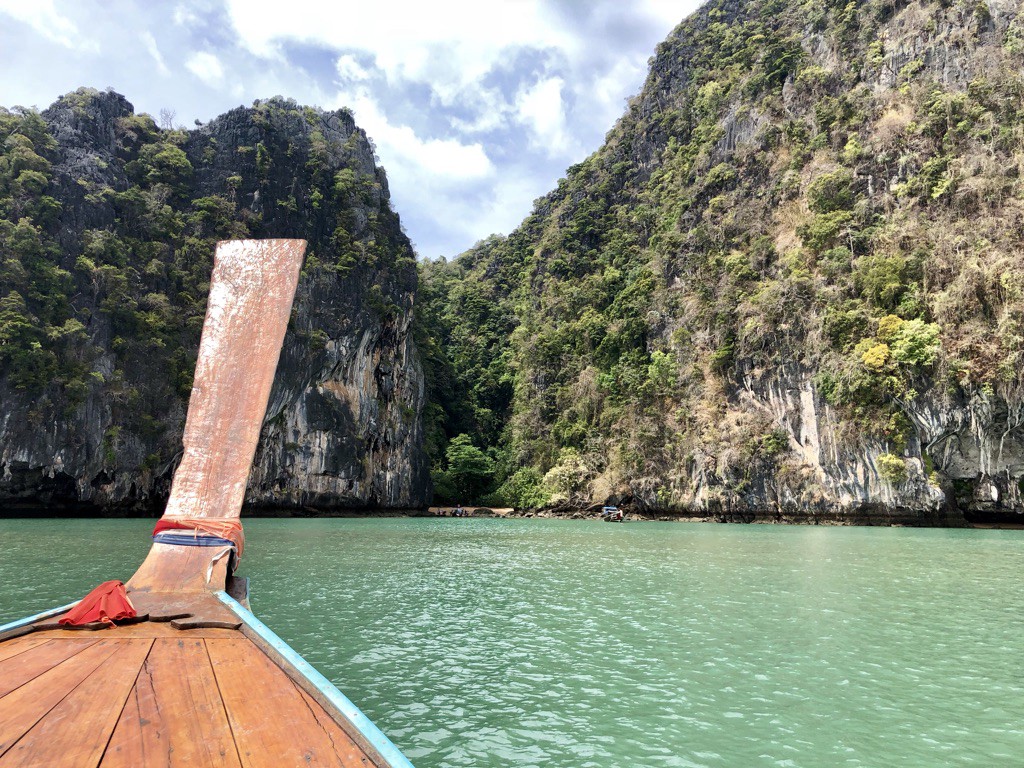 The ferry ride was long and boring, but on calm sea. Once on the island, we decided to stay at Coco Cape Lanta Resort which boasted beautiful sunsets and amazing views across the sea. Unfortunately on the way to the Resort, I hit a small edge with my foot and broke my little toe, which was quite uncomfortable for a few days and put a wet blanket on all my plans of doing all kinds of activities like running and diving. So we spent most of the time around the pool and enjoyed some Face Time after a long period of working together remotely.
The one activity we did was a half-day tour through the national park with a long-boat; including swimming near secluded beaches(although, the water changes according to tides, so you might want to check that beforehand), a kayak ride into a cave and the incredible monkey feeding session. This was a highlight in Ko Lanta and I can highly recommend it. The trip cost 1.000฿/pp.
Our last stop in Thailand was Phuket. We stayed at the Phuket Marriott Resort & Spa at Nai Yang Beach to meet with a client. Running Zentered as a remote-first company is not only great for everyone working with us but also for clients who can enjoy a bit of travel on business expense.* *We had a wonderful time here, the hotel was amazing and we managed to get on a boat trip to Ao Phang-nga National Park and see the famous "James Bond Rock" (2nd picture below).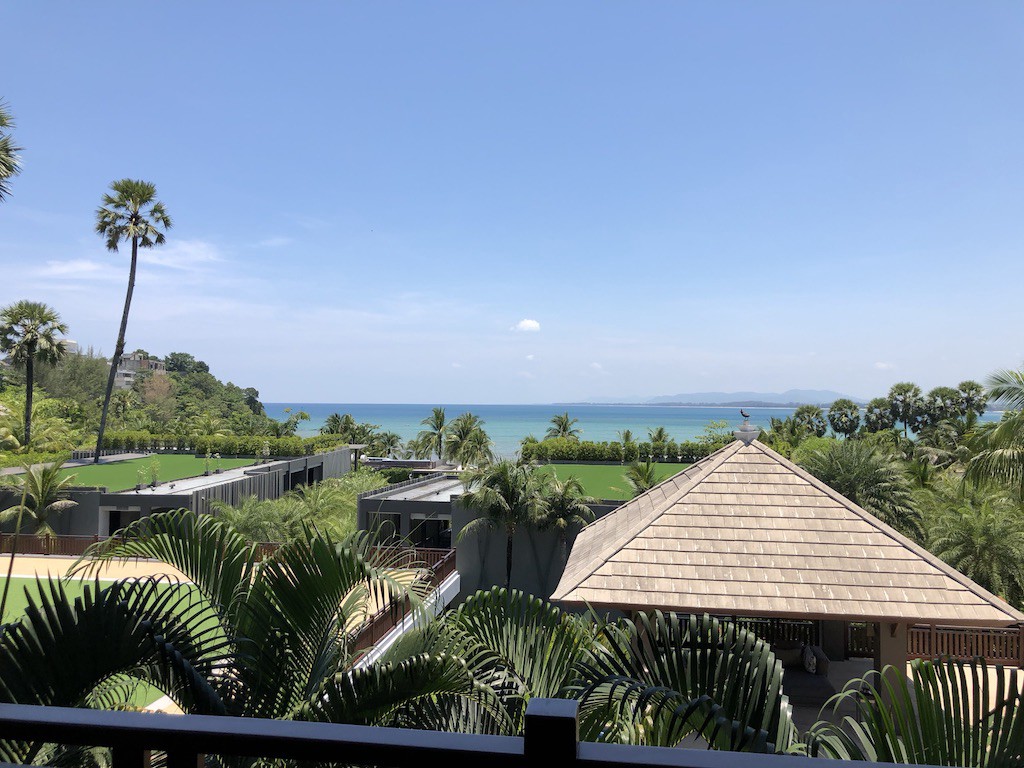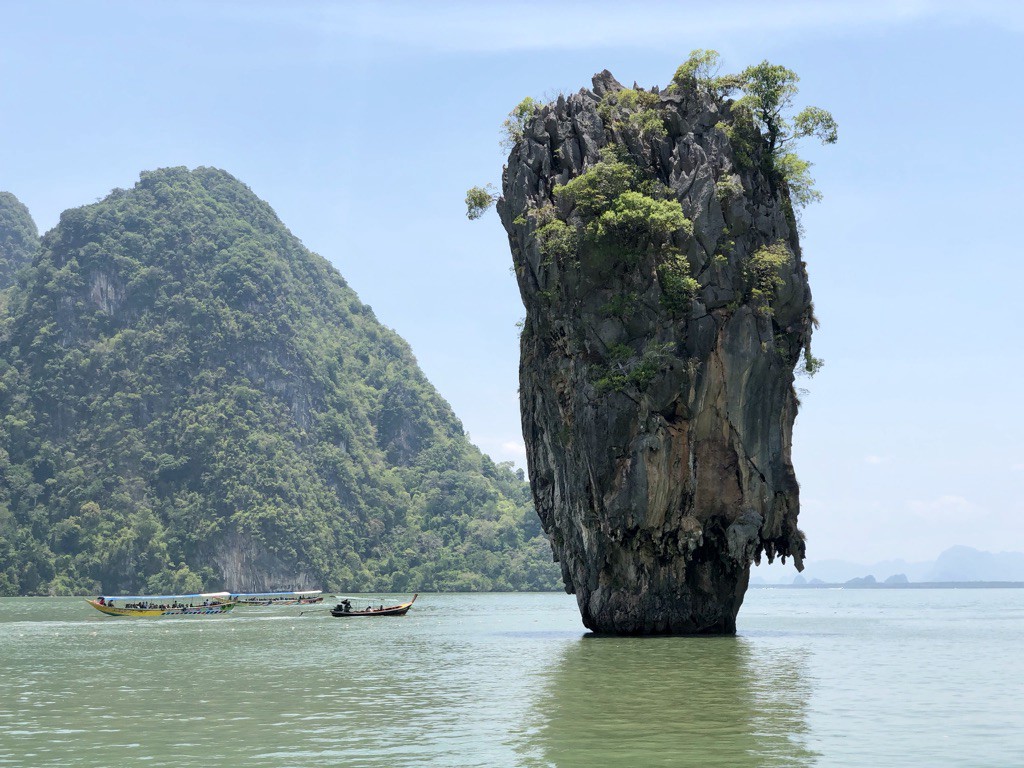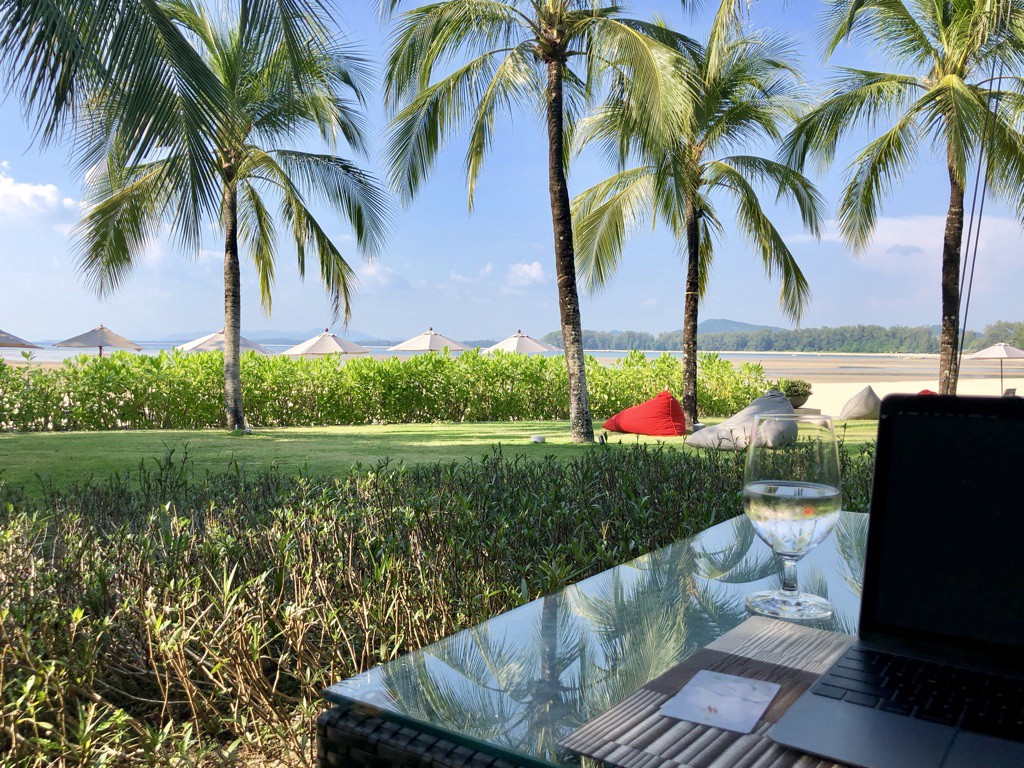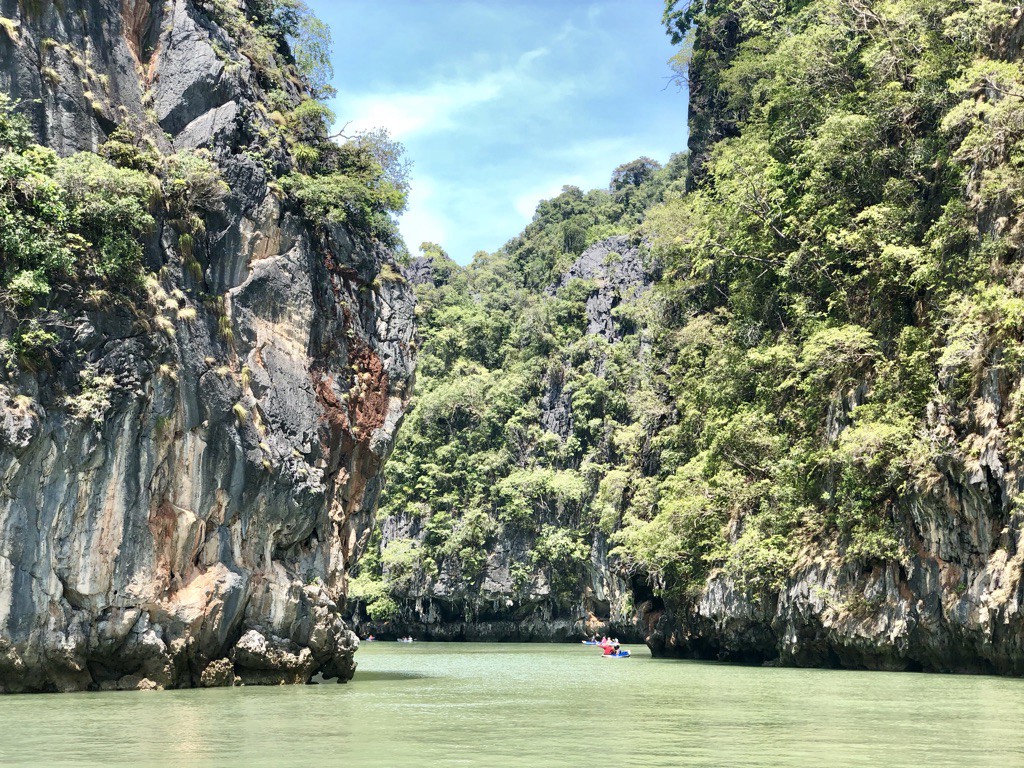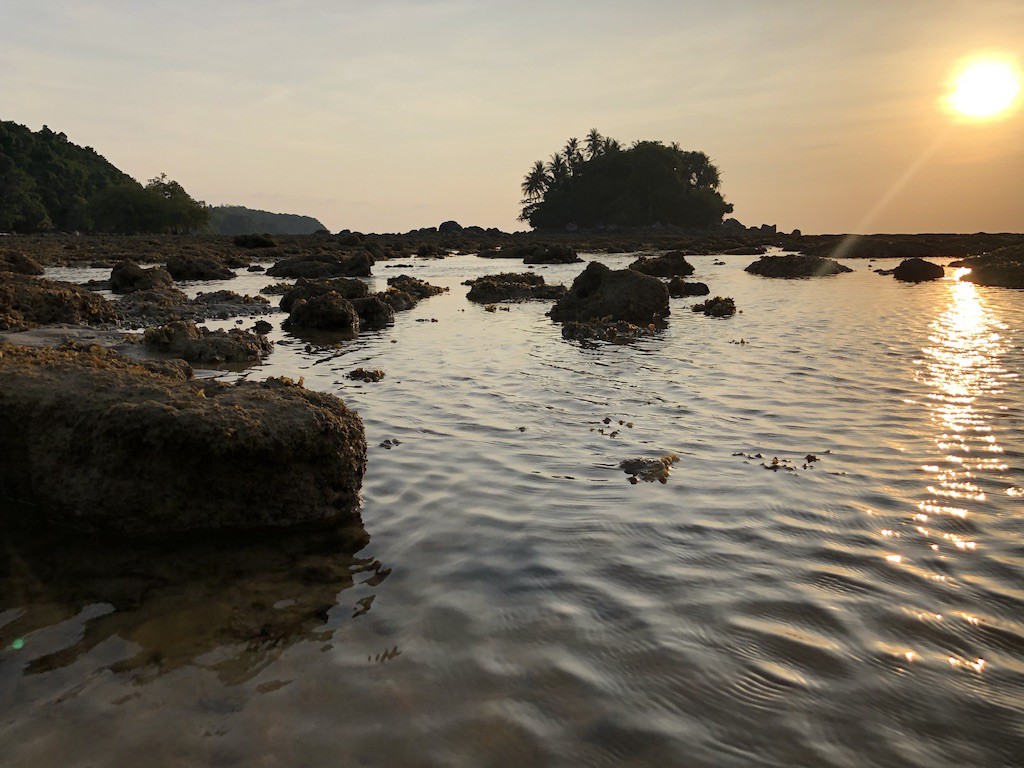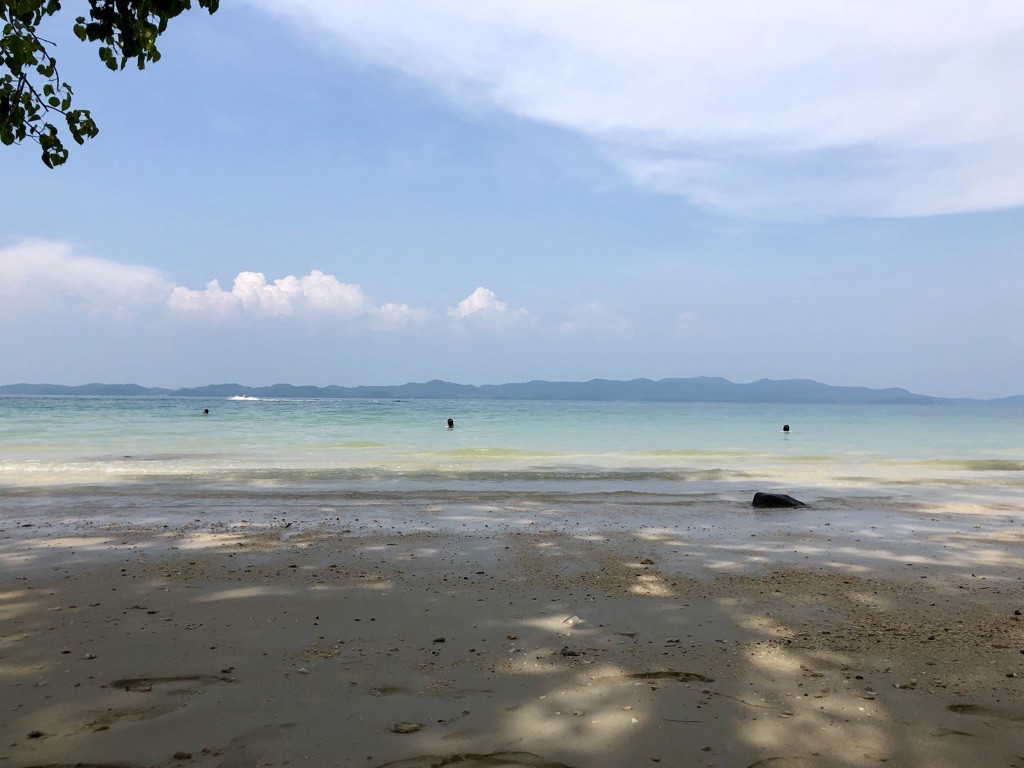 At the time of writing this article, 100 THB equal 2,63€ / $3.15
Despite the airport carfuffle, we had an amazing time in Thailand and will certainly go back for 2 months to really experience the country.
Accommodation in Krabi: 960฿ / double room incl. breakfast buffet
Slow ferry from Krabi to Ko Lanta: 1000฿ / person
Accommodation in Ko Lanta: 1200฿ / double room incl. great breakfast buffet
Fast Boat from Ko Lanta to Phuket: 1500 THB/ person
Meals: ~100–200฿