Siem Reap (Cambodia)
Angkor Wat
Temples. Temples temples temples temples and more temples. That was our weekend, the first two days in Seam Reap.
The flight here was quite stressful; we stayed near the Bali airport as it was a 7am flight. AirAsia has a carry-on limit of 7kg and they're very strict about it on their website, so the night before we had to go through our backpacks again and throw things out to get close enough to 7kg which was a very hard exercise. We got rid of most redundancies: multiple chargers for the same devices etc. and some clothes we didn't use since we arrived in Asia. And after all that, no-one even looked at our backpacks neither at Bali airport nor in Kuala Lumpur. After long delays, we arrived in Siem Reap around 4pm (-1 hour from Bali).
Saturday and Sunday was tourism time. Angkor Wat and the Angkor Archeological Park in 2 days, 2 tours, total of ~10 temples (I lost track). The architecture and massive size of the temples is stunning, but somehow I didn't really feel the "magic" of the place. The biggest mistake that weekend was to get persuaded by the first tour guide who came along, he made promises of giving a great and exciting tour compared to other guides and it was the most boring experience I had in my life; an answering machine is more exciting than this guide. And we spend $17 for that. Lesson learned: we should have asked the driver, he told us afterwards that he forgot to ask if we had a guide. He could have recommended someone who would have accompanied us the whole day for $20. If you go to Angkor Wat, speak to the hotel and driver about the guide! It's boring if you don't have someone explaining you what this is all about, because it's just so overwhelming.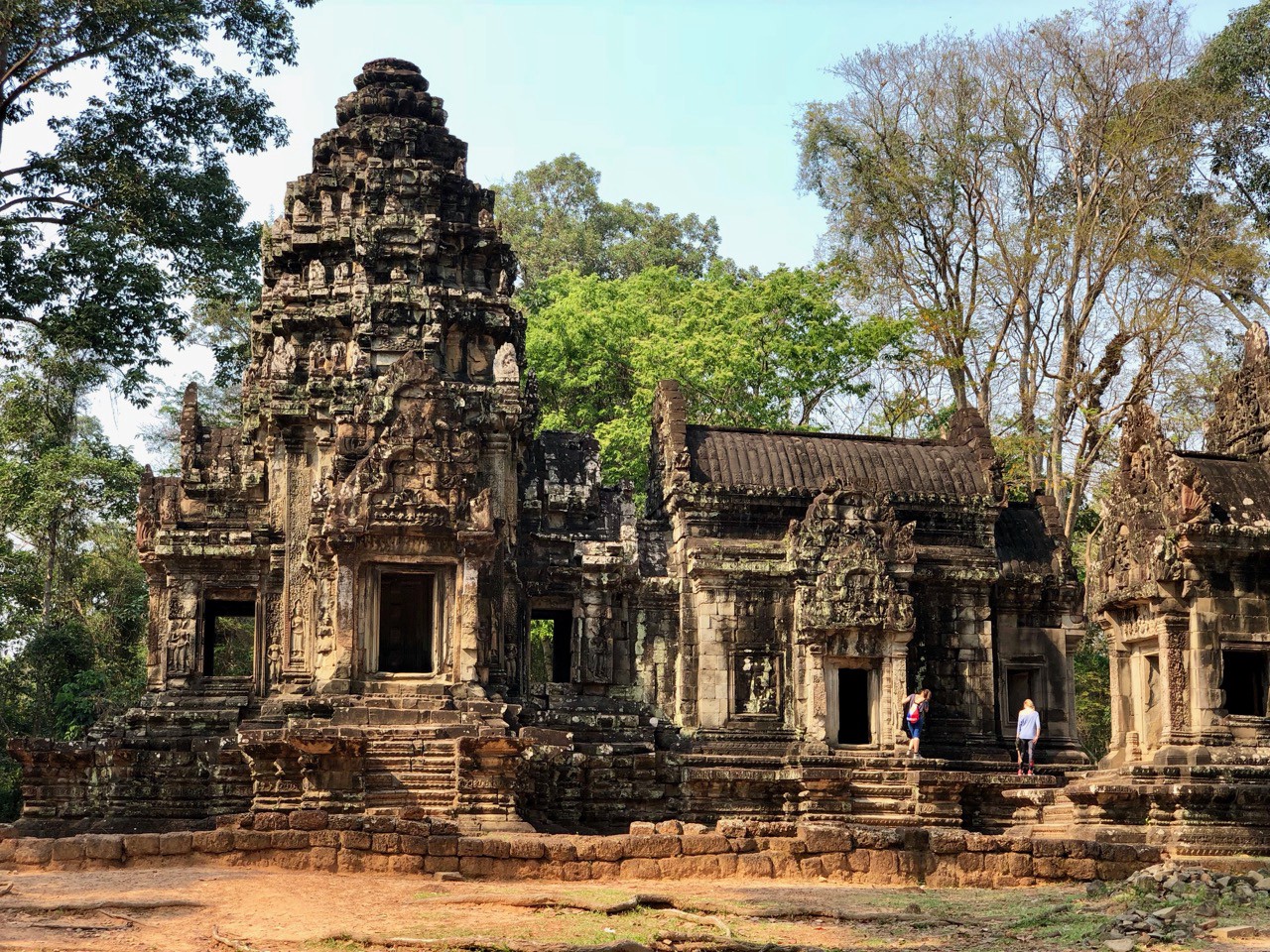 The rest of the week we spent at AngkorHUB, a nice little co-working space. The owner Jeff Laflamme is involved in local, social businesses and fights for eco-friendly solutions here in Siem Reap (for example convincing Bars not to use plastic straws). AngkorHub isn't the "fancy hipster place at the beach" but a very down-to earth office to "get things done". 150mbit/s internet, backup power and coffee supply keep you working all day (mostly 8am–6pm for me this week, so much for the romantic idea of the légère "digital nomad chilling on the beach").
We stayed at Residence Indochine D'angkor. The hotel was nice and clean, hotel staff very helpful and they had a really nice driver for the Angkor Wat tours. It is a 15–20 minute walk to the centre though (or 5 min Tuk Tuk for $1, always waiting right outside the hotel).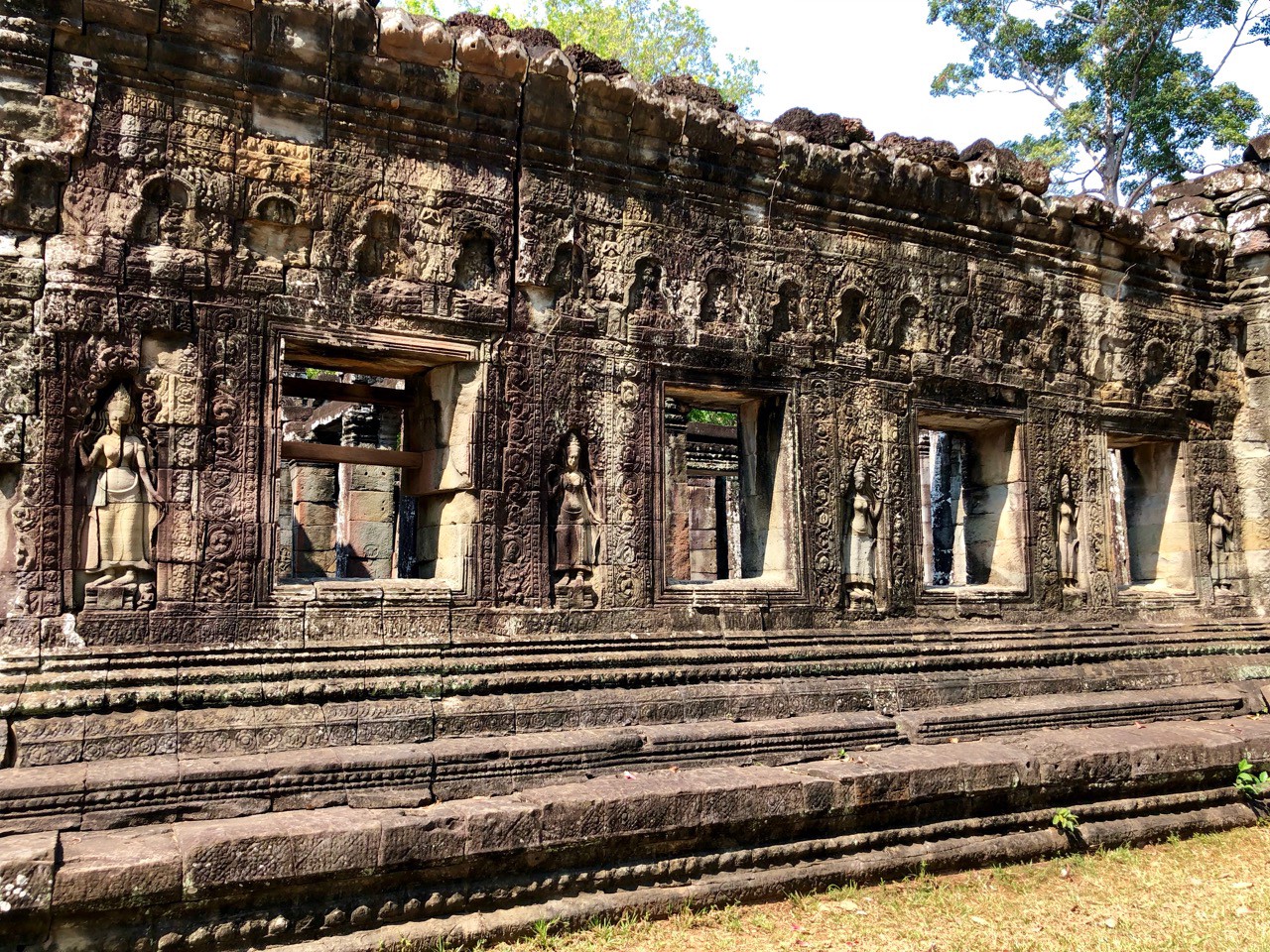 Accommodation: ~$30/night without breakfast
Meals: $1–3 per person, alcohol is tax free, beer is usually .50ct or $1
Angkor Wat 3 day pass: $63/person, 1 day pass $37
Angkor Wat Tuk Tuk per day: $18
AngkorHub co-working: $25/week